The Artificial Grass Shop offer 'Playground Systems' which comprise of softfall and synthetic grass for kindergarten, early learning and childcare centres.
'Playground synthetic grass' is engineered to provide comfort and minimise risks to children. It is the sensible alternative to organic substances that can cause infections and harbour insects. The finished playground looks clean and inviting, feels good underfoot and will last many years.
Designed specifically for kindergartens, the consistency and safety features of Playground Artificial Grass and Softfall make them the preferred choice of local government authorities and Early Learning Operators throughout Australia.
Softfall Systems:
ProPlay consists of one or several layers, depending on the required level of impact protection, and can be easily installed on any surface. When the layer is compressed (on impact), 'ProPlay' will absorb the energy of the fall. As soon as the pressure is reduced, 'ProPlay' resumes its original shape.
Playground equipment for childcare environments must be safe for use. This is why there are legal requirements for impact protection that must be met when installing these systems. ProPlay easily meets all international standards and directives in the field of impact protection. Its shock-absorbing characteristics surpass those of other surfaces.
Softfall systems comply with Australian Safety Standards Impact heights of over 3 metres (measured in accordance with NEN-EN1177:2008) ASNZ 4422-1996.  Select the link below to Shop On Line Softfall Systems.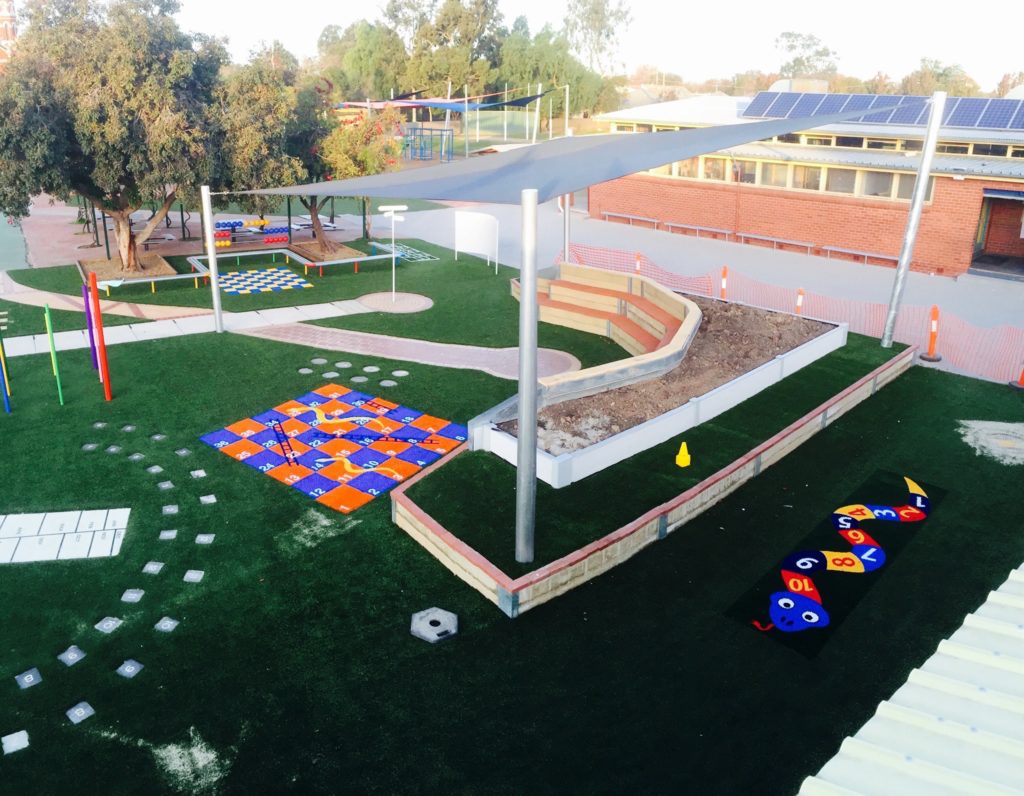 Recommended Products Include:
The Artificial Grass Shop provides a choice of synthetic grass from 19mm to 45mm pile (ideal for toddler areas), with products that provide a realistic and attractive playground.
Playground 19mm – ideal for kindergarten, early learn and childcare centres. Being a shorter pile, it's much easier to maintain around sand pits. Optional colours are green, yellow, rust, red and blue.
Pro Lawn 35mm –  ideal for toddler areas. Soft and comfortable, Pro Lawn 35mm is easy to maintain due to being a shorter pile. Select the link below to Shop On Line Pro Lawn 35mm
ProPlay Softfall System – Made-to-measure protection, ProPlay can be supplied in layers with a thickness of 23, 35, 45 or 55 mm, providing increasing levels of impact protection. Your selection will be determined by the recommended critical fall height of the playstation.
Contact Us Today
For more information on our high-quality softfall systems and synthetic grass for kindergarten, early learn and childcare centres, contact The Artificial Grass Shop today. Or complete inquiry form see link below.