Premium Artificial Grass in Melbourne
Artificial Grass Shop – Melbourne's Leading Synthetic Grass Specialist – Buy Online Today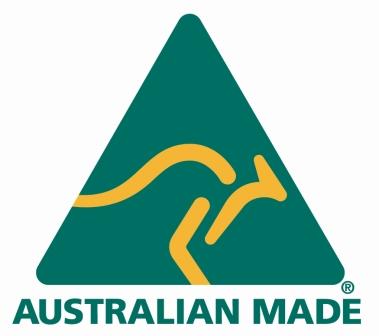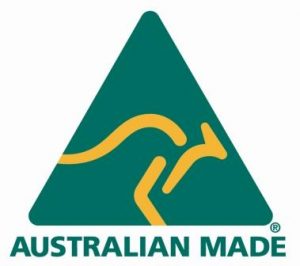 Thank you for visiting Artificial Grass Shop. We're proud to be a leading supplier of 100% high-quality, lead free and Australian-made synthetic grass in Melbourne for domestic and commercial clients. Browse our Online Shop today!
Shop Online Today to Buy Premium Australian-Made Synthetic Grass!
Maintaining a beautiful lawn all year round requires a lot of maintenance and the right environment to grow. If you don't have the time or money to take care of your lawn, artificial grass could be the perfect alternative.
Artificial Grass Shop's artificial grass is endorsed under the "Australian Made Campaign", meeting manufacture criteria for product and content [both yarn and grass made in Australia].
Our quality product is designed to withstand the harshest environments from -75°C to +75°C and comes with an exceptionally strong UV stabiliser designed for the Australian sun!
Our range of fake grass in Melbourne comes in various colours, textures and pile heights to meet industry performance standards and price points. Our products are the most realistic on the market. Please visit our gallery to see the stunning examples of the possibilities we can provide. Click here for more info.
Problem Solving Applications for Fake Grass
We have specially chosen our range to solve an array of fake grass problems caused by the environment and location. We're setting the benchmark for artificial grass in Melbourne with our innovative premium synthetic grass for:
Residential – Our landscape Australian-made synthetic grass range has been carefully selected to enhance the overall appearance of your home. It will not only save you money on maintenance, but will also provide more time for you to be with family and friends. Artificial Grass Shop's range of products is also perfect for maintaining rental properties or sprucing up the home prior to sale.
Heavily shaded areas where grass refuses to grow – Our Australian-made premium fake grass is a perfect choice for any shaded area.
Digging dog families – Backyard looking like a lunar surface? Ask us about our pet friendly premium fake grass in Melbourne.
Short on a clean and safe play space for the kids? No problem. We can install our artificial grass over concrete, bitumen or crushed rock. No more muddy kids and dogs running through the house.
Our apartment synthetic grass packages are easy to install. Roll out your fake grass rug, apply double sided tape and groom up the grass with a strong bristled broom. Away you go! Fantastic for extending a play area for children and pets! Click here for balcony bundles.
Commercial – Create inviting break areas for your staff with our artificial grass. Lay the grass directly over cold uninviting verandas, and transform unused, unloved rooftops to inviting lunchtime BBQ areas.
Ask us about GrassArt Logos – Install your business logo into the synthetic grass! A unique way to promote your brand.
School Recreational Areas – Convert tired and dusty play fields into comfortable, safe play areas that minimise risk of injury with our Australian-made Pro Lawn 35mm synthetic grass.
Play Shapes – Fun and educational artificial grass shapes, including hopscotch, chess boards and snakes and ladders, perfect for brightening up any playground! See our full range and buy online now. Click here for more information. Very easy to install.
Multi-Sport – Premium Australian-made robust synthetic grass designed specifically for tennis, basketball, netball, volleyball, 4 square, and track and field sports. Our multi sport artificial grass can be installed over existing concrete/bitumen surfaces. This Australian-made synthetic grass in Melbourne is highly sought after for performance and durability in high traffic areas.
Golf – Eco-friendly solutions for golfers who want to practice their skills from the comfort of their home. Click here for our range of synthetic grass for golf putting greens.
Cricket – Buy synthetic grass wickets online now! Approved by Cricket Australia, our cricket pitches come in 3 widths for practice and centre wickets. Our artificial grass wickets are proven and tested for all weather conditions. Click here for more information.
Why Choose Us?
There are a number of reasons why you should choose Artificial Grass Shop if you're looking to buy Australian-made premium artificial grass in Melbourne, including:

Our synthetic grass online shop only stocks 100% lead free, Australian-made synthetic grass. Proudly supporting Australian jobs, you can rest assured that your purchase will support local businesses.
All of our premium artificial grass products have the highest UV protection possible world-wide, designed to withstand the harsh Australian climate.
100% lead free, environmentally friendly artificial grass products benefit both the user and environment. We work with Australian manufacturers who have earned a reputation for workmanship and quality control, which ensures our Australian-made synthetic grass will withstand harsh weather conditions and last for many years.
As a family-owned business, we take our customers very seriously and aim to deliver results that exceed their expectations.
Our case studies and testimonials are evidence that Artificial Grass Shop delivers superior artificial grass products and unmatched service time after time.
Contact Us Today
For more information on the premium range of artificial grass our Melbourne store offers, please complete our online enquiry form for a free and personalised quote.